Welcome to the Energy Efficiency Barometer of Industry!
 
We very much welcome that you would like to participate in our questionnaire!
The current data collection will run until 30 June 2018. The timeframe may be different for country specific versions.

INTERNATIONAL ENGLISH

ESPAÑOL INTERNACIONAL

Российский международный
International Français
Together with our partners the following country/language-specific versions of the Energy Efficiency Barometer (#EEBarometer) have been developed (more to come):

Canada

Italia / Italy

Latvija / Latvia

México / Mexico

Polska / Poland

Sverige / SWEDEN

UNITED KINGDOM

UNITED STATES of America
Alternatively, you can participate in the questionnaire by filling in the Energy Efficiency Barometer Leaflet and send it to our institute.
More detailed information on our Energy Efficiency Barometer, as well as results of the current and previous data collections can be found here (in German).
Contact us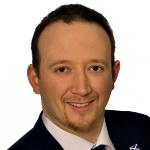 Dipl.-Volksw.
Leiter Internationales und Strategie